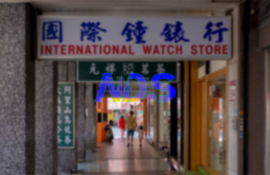 NewDesign Studio is a design research practice and laboratory that explores the potential of design for service and policy at the Department of Design in the Ulsan National Institute of Science and technology (UNIST). We work with various stakeholders with an aim to help create strategic alternatives for more sustainable future of our society.
The world is changing faster each day, and the conventional top-down approaches with quantitative mindset is failing to address big picture challenges of today. We begin with identifying lived experiences and wishes of real people, and expand these insights towards the visible and invisible systems around us. In doing so, we build immediately applicable ideas for service, as well as speculative scenarios to inform strategic decision making and policy.
Major research field
empathy, public service, human centered design, service design
Desired field of research
design for policy, sustainability
Research Publications
Park-Lee, S. & Person, O. (2018). Briefing beyond documentation: An inter- view study on industrial design consulting practices in Finland. International Journal of Design, 12(3), 73–91.
Park-Lee, S. & Person, O. (2018). Perspective: the gist of public tender for ser- vice design. In C. Storni, K. Leahy, M. McMahon, P. Lloyd, & E. Bohemia (Eds.), Proceedings of DRS2018: Design as a Catalyst for Change (pp. 3078–3089). Limerick: Design Research Society.
Park-Lee, S. (2020). Contexts of Briefing for Service Design Procurements in the Finnish Public Sector, Design Studies, 69, 100945.
국가과학기술표준분류
HE. 문화/예술/체육
HE03. 디자인일반
HE0399. 달리 분류되지 않는 디자인 일반
국가기술지도분류
기타 분야
060000. 국가기술지도(NTRM) 99개 핵심기술 분류에 속하지 않는 기타 연구
녹색기술분류
녹색기술관련 과제 아님
녹색기술관련 과제 아님
999. 녹색기술 관련과제 아님
6T분류
기타 분야
기타 분야
070000. 위의 미래유망신기술(6T) 103개 세분류에 속하지 않는 기타 연구